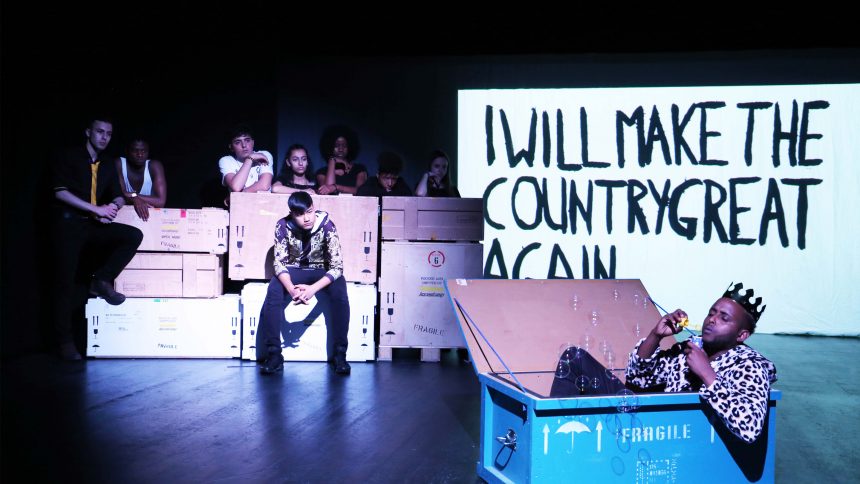 ACT-Workshops
Our work is based on Maike Plath's field-tested concept and we share our know-how with teachers and artists through workshops. All of the profits generated by ACT workshops are used to finance our nonprofit work.
The workshops offer a practical introduction to the ACT concept.
The winning coordinates for successful learning are relationship building and participation. These two pillars form the foundation of ACT e.V.'s influential concept. How do we deal with students who show resistance to traditional ways of teaching? How do we activate learning processes that make experiencing diversity as opportunity possible? The ACT workshops provide an introduction to basic theatre work using the winning coordinates of relationship and participation.
«A workshop that lights a fire. An approach that creates a desire to put it to use, because here difficulties and problems with group dynamics are not dismissed, but instead are accepted and incorporated into the content. Perhaps this is a way forward for schools if they wants to avoid becoming an outdated model, but instead want to prepare for and react to realities with flexibility. Exciting!»

Ms. Janssen, Workshop Participant
Alle workshops take place in German. You don't speak German but still want to take part in a workshop? Please contact us to find out how!
More Information: Link to the German site