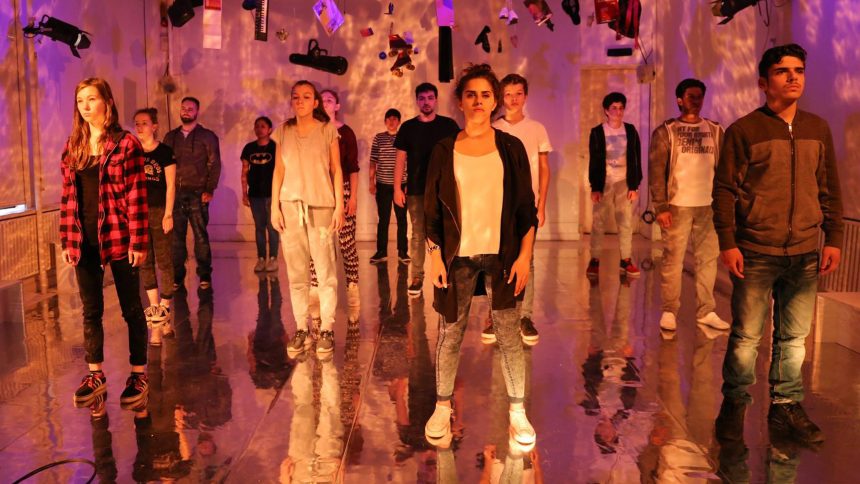 Two sample projects
ACT relies on the principles of relationship and participation and introduces a new concept of education into schools and cultural centers.
The Matrix of Democracy
Heimathafen Neukölln
The new world order is frightening – so we ask ourselves: What can democracy do? Can WE do democracy? Do we want democracy? Why? Why not? What does it look like – the secret code, the matrix of democracy?
We are asking people in Berlin, we're filming, we're inquiring, we're documenting: What is happening to "democracy" at the moment? What is happening to the world we know? The project "The Matrix of Democracy" is a research project. Among other things we are creating: film material, a theater piece and events in public spaces.
Lead by Maike Plath and Moritz Degen
This project is sponsored by

ACT e.V. is a nonprofit and registered independent youth support organization. 82 percent of our funding comes from donations and grants. We need your help to continue our independent and professional work!
Donate to ACT now