Our schools are filled with ideas and potential that have yet to be seen or heard
Every person is capable of developing ideas and having new thoughts. Currently most of the ideas and potential in our schools remain unexploited or are perceived as a disruption.
We want to live in a society in which the opportunities that diversity presents are made visible.We are working to enable highly diverse groups of people to come together to create something they can be proud of. Because the foundation of democratic action is ensuring that each person can make a contribution based on their individual skills and talents.
Sinan

«In school it is always about what grades you get; here it's about personal achievement.»
Our education system is not equipped for the future. Our schools in no way reflect the wealth of potential that our children and adolescents have to offer. This is most evident at any of the so-called failing schools, where teachers and students alike are clearly suffering. 10.9 percent of Berlin's students finish school without a diploma or school-leaving qualification.
ACT develops innovative and creative educational concepts and implements them in schools and cultural centers.
Theatre
ACT's basic principles can be transferred to several different educational and creative processes – across subject areas with an interdisciplinary approach.
However, ACT always relies on theatre to form the basis and starting point for all learning processes. This is because theatre – in the sense of playing at theatre and creating theatre – is the most influential and effective educational tool of our time.
«Never trust a thought that didn't come by walking.»
The truth of this statement that has been attributed to Nietzsche has now been verified by the latest findings in neurobiology: neurobiologists have repeatedly been able to scientifically prove that there is a connection between movement, emotion and sustainable learning.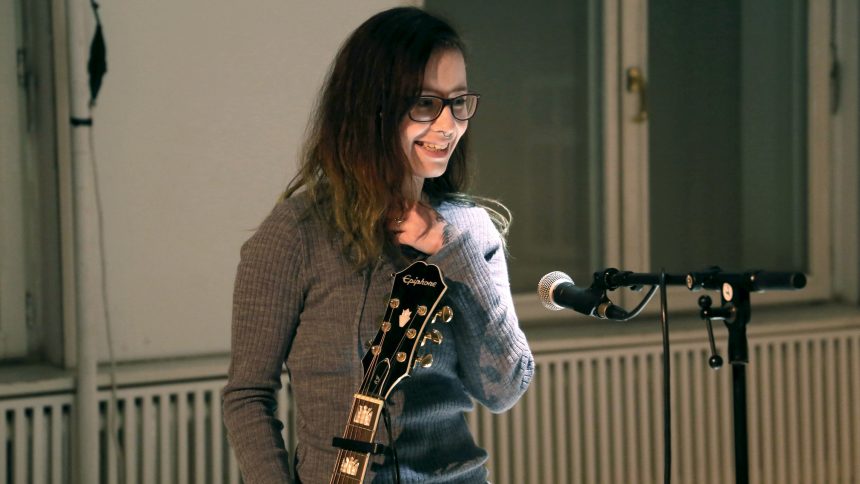 What is ACT's secret?
Linda, 15 years old

«It just makes me happy. When I see that I can be how I want to be, now I can just start doing.»
Ms. Müller

«This might sound a bit extreme, but your perspective opened my eyes to the world and how I should understand it. The effects you described are brilliant and I was able to observe them for myself. And it also expands my thinking about how I teach and my use of methods and approaches.»
A space is created in which each person is not only allowed to be different, but rather his very uniqueness is what is crucial for achieving the common goal. This is incredibly motivating. The secret behind it is: when all of the participants see themselves as a collective and work together to reach a higher aim, diversity is necessary, difference is necessary. The students are no longer lone wolves who have to compete with one another – but instead get to experience the joy of successful cooperation.
 ACT: take action, be a player – and be the author of your story!
Picture credits: Friederike Faber
Film: Moritz Degen